The craze of multiple screened devices is increasing. Some recently launched foldable smartphones are an example of this. Companies are understanding that foldable smartphones will be dominated in the coming times. Like other companies in the world, Microsoft is also working fast on its multi-screen device and recently this company has patented a three-screen device.
The display is connected to a single hinge
Nothing can be said about the device the company has filed its patent for. However, this device looks similar to the Surface Duo. It can be said by looking at the patent that the display is attached with a single hinge. According to the patent, two screens are connected to a single hinge mechanism. For this reason it looks like the current Surface Duo and Neo. Along with two primary displays, a third display is also visible in it. It looks like a status bar and is given on the side panel of the device.
The patent
Name of third display control logic
According to the patent, the third display is named Control Logic. Notifications and other information will be displayed here. However, Microsoft says that users can also use this display for additional information.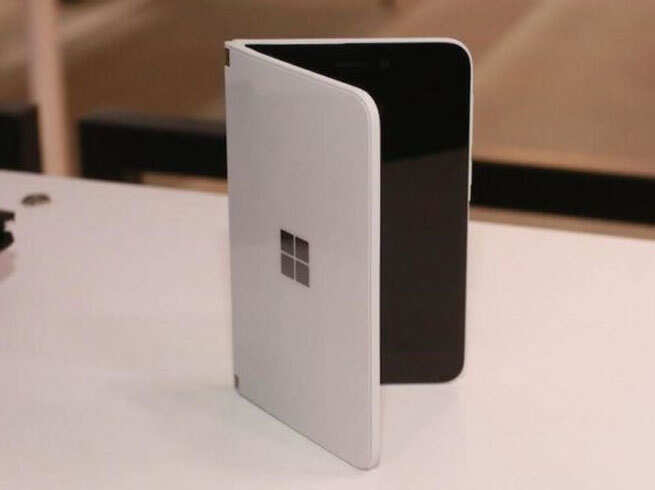 (Photo: Gizmochina)
Trying to give better option than traditional smartphone
According to the document filed with the patent, traditional smartphones have the same display for all notifications. Microsoft wants to give a better option of this, through which users do not have to depend on the primary display for the necessary notifications, calls and text.
How to Buy Bitcoin, Dogecoin, Ethereum in India? CLICK HERE