new Delhi

Realme 6i can be launched in India on July 14 along with the company's Realme C11 smartphone. Realme has not given any information about the Realme 6i smartphone yet. But on Friday, information related to the launch of the new realme phone was revealed through Flipkart's mobile app. Reality 6i can be launched in the segment under 15 thousand rupees. It is believed that it will be a rebranded version of the Reality 6S. The Realme 6S was launched in Europe in May.
Samsung is bringing Dhansu smartphone, battery will be separated from the phone
The picture of Reality 6i on Flipkart can be seen on the homescreen of the mobile app. Tipster Sudhanshu Ambhor tweeted it. It is written in this picture, 'Flipkart's most powerful mid-range phone within Reality 6i 15 thousand'. This shows that the new phone will be launched in the country at a price less than 15 thousand. Apart from this, the launch date of the new phone is also known to be 14 July.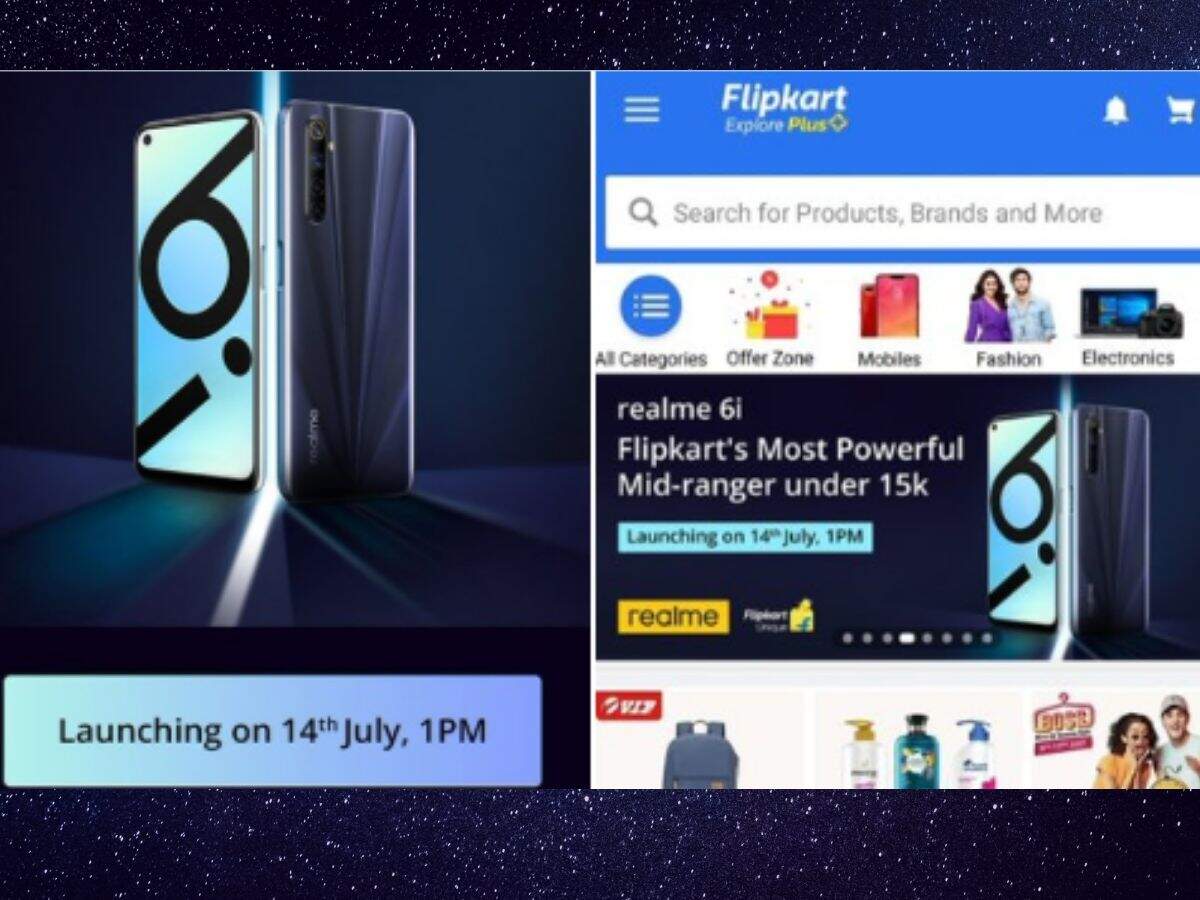 Reality 6i can be launched in India on 14 July
A second photo posted by Tipster shows that Flipkart has created a microsite for Realme 6i. This has revealed some important specifications of the phone. From the picture, the phone has been reported to have MediaTek Helio G90T processor and 90Hz display. Apart from this, the phone has also been reported to have a hole-punch design and quad rear camera.
Lava Z61 Pro vs Xiaomi Redmi Go: Who is the strongest in entry-level smartphones?
But it seems that soon after the information leaked on Twitter, Flipkart removed the listing of Realme 6i. We could not verify this listing in the app. However, the phone is expected to be launched on July 14 along with the Reality C11. Let us know that earlier a leaked poster got information about the launch of Realme 6i in India soon.

Summary
Performance
MediaTek Helio G90T
Storage
64 GB
The camera
48 + 8 + 2 + 2 MP
The battery
4300 mAh
The display
6.5 "(16.51 cm)
RAM
4 GB
How to Buy Bitcoin, Dogecoin, Ethereum in India? CLICK HERE