Xiaomi's electric toothbrush is coming. Xiaomi will launch its electric toothbrush in India on 20 February. This has been ascertained from the teaser posted on the company's social media account. In 2018, Xiaomi launched the Mi Electric toothbrush as its first dental care product for global markets. Xiaomi's Mi Electric toothbrush vibrates more than 31,000 times every minute with torque of over 230gf.com. It comes with many customizable brush modes and has position detection technology to enable tracking, reporting. Electric toothbrush may be worth this much

The teaser posted by Xiaomi India on its Twitter account gives a glimpse of this electric toothbrush. This electric toothbrush from Xiaomi came to Spain with a price tag of 29.99 euros (about 2300 rupees). In India too, this electric toothbrush can be launched at such a price. The Mi Electric toothbrush comes with a magnetic levitation sonic motor and has an anti-Corrosion, metal-free brush head. This brush from Xiaomi has been given many custom made modes including Standard and Gentle.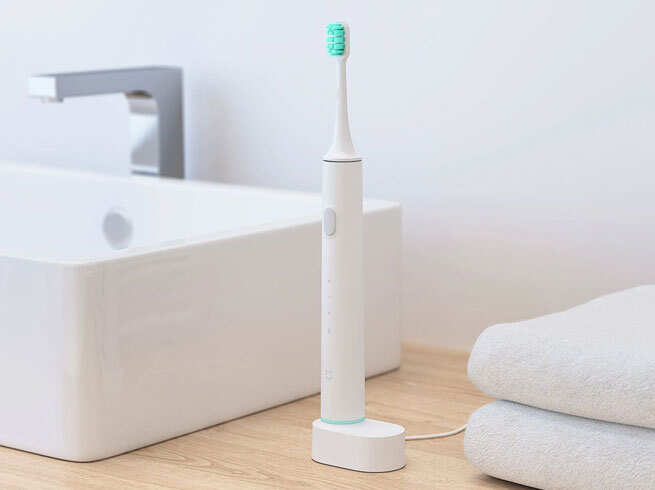 App shares brushing report
Toothbrush can connect to mobile
Users will also be able to connect the Mi Electric toothbrush to the mobile app and adjust brush time, brush strength. Additionally, users will also be able to adjust many oral care functions based on their diet and daily brushing habits. The Mi Electric toothbrush will be paired with a compatible smartphone using Bluetooth connectivity and will provide data like durations, coverage through a dedicated app. In addition, the app shares brushing reports on a daily, weekly or monthly basis. Xiaomi has used a high-precision acceleration sensor in this electric toothbrush. The company claims that it monitors the brush position by monitoring six different zones in the mouth.
A built-in battery is provided in Xiaomi's electric toothbrush. The company claims that it lasts for 18 days on a single charge. In addition, the charging base of the toothbrush comes with a USB port, which can be directly connected to many charging devices, including power banks and computers. This toothbrush from Xiaomi comes with IPX7 water resistance rating.
How to Buy Bitcoin, Dogecoin, Ethereum in India? CLICK HERE