new Delhi.

Another competitor of China's short video making app TikTok has arrived. This app named Zynn, which is suddenly becoming popular, is like TickTock. However, the special thing in this is that the app is giving money to users to create accounts, watch videos and follow. According to a report by Mashable, the app launched in May itself and has become the number one free app of the Apple App Store in a few days. Not only this, it has also come in the top 10 list of Google Play Store.
Zynn app gives money

This will be called TicketLock's Clone App. From its interface to the way the video is played, the sub is TicketLock. The biggest difference is that it runs a countdown timer with the dollar sign in between. When you watch the video, this timer goes on and you get points. You can redeem these points later as cash or gift cards.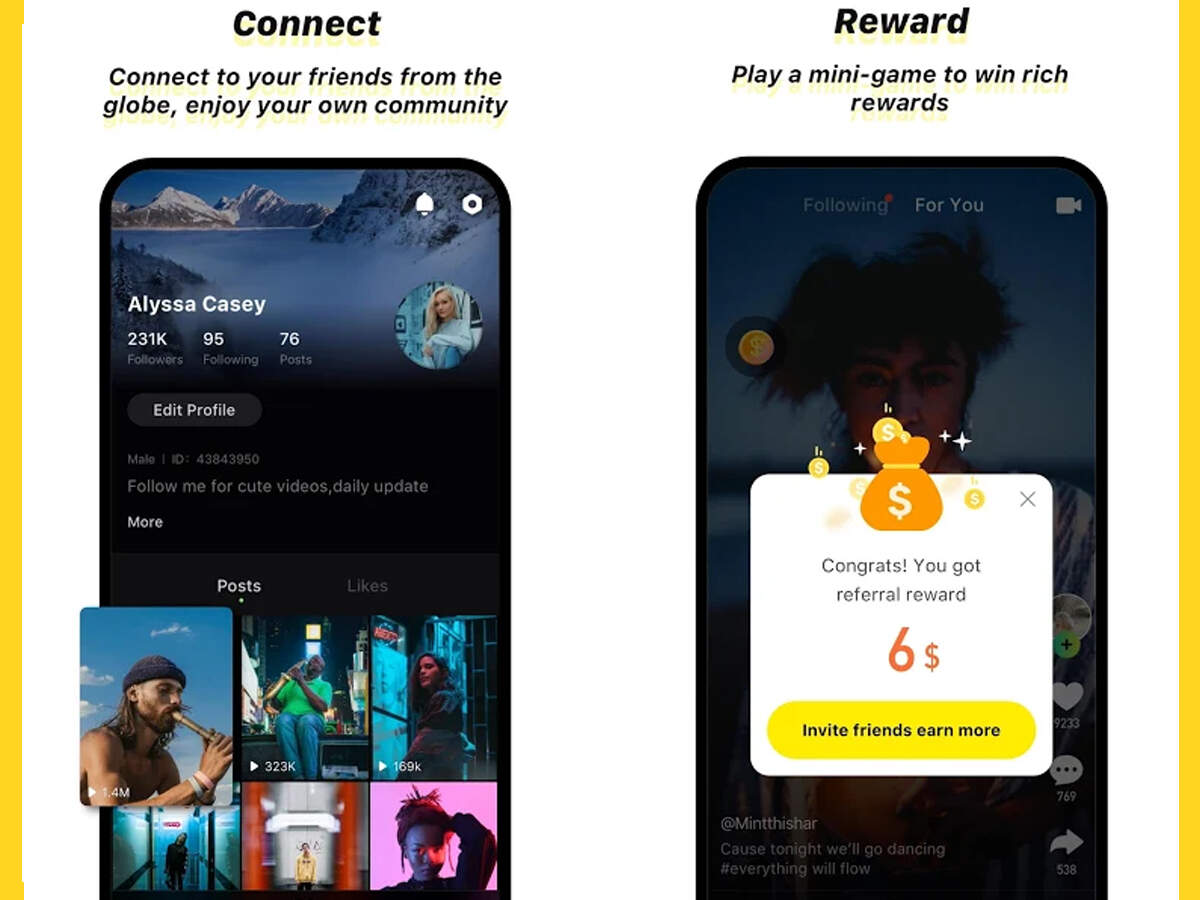 Zynn App
According to a report, this app has been launched by Chinese company Kuaishou. It is the second largest social video app in China after the Douyin app (Chinese version of TickTalk). Like Zynn, the Kuaishou app in China also pays for video viewing.
This is how popular

There are several reasons why the Zynn app is popular. The first reason is obviously to get money after watching the video. The second reason is the referral scheme given in it. Under referral scheme, users also get money for signing up their friends. This app is asking five people to pay $ 110 (about 8,300 rupees) on signup.

How to Buy Bitcoin, Dogecoin, Ethereum in India? CLICK HERE